In 2007 I wrote an email to Andrej: Good morning doctor, I would like to photoshoot your work and come to your work every morning.
His answer was: All right, come tomorrow morning.
We haven't met each other and I already had a good feeling. I was a student full of enthusiasm and I wanted to shoot a new documentary about animals and vets. Andrej was a vet in a shelter for abandoned animals and for me, it was quite a change after 2 years of shooting Handball documentaries.
At that time the social media was not strong and the shelter was not able to get from all "friends" a new stove or a new roof. That was a time when all good ideas were realized more difficult and they existed because of a real friendship. The media didn't not cover the issue and the government didn't want to talk about it because nobody wanted to see abandoned or chained animals, like they wouldn't exist.
In the nature there is always equilibrium, and so a lot of kindness was balanced with a lot of evil. Suddenly, people didn't have a problem to throw their dogs in front of the main door of the shelter; if they were lucky they crossed the street alive and got in. Sometimes it seemed that cruelty and indifference really does not have limits in human soul. Despite, Andrej always tried to break the equilibrium and I appreciate him for that. He wanted to leave the world in better condition as it was when he came to the world and it had a great impact on me.
With Andrej, we have something in common. His father and my grandfather Macek were good friends; I didn't know about this when I first met him. Andrej like his father, and me and Macek, we like to help others. Andrej started to help abandoned animals in 90's, he was the first co-founder of a very first animal shelter in our country. There was no organization which would deal with this particular issue.
Shelter was constructed on an old town flower factory. They refuged around 100 dogs, a goat, cats and an owl. At least animals I know about. Beside his work as a vet and the shelter, he started to support handicapped swimmers. The club organized a very first mixed country competition where handicapped and healthy kids competed together. His idea was clear: "Can you imagine how these kids felt when they lived an atmosphere of a big competition".
At the end he opened a way to a handicapped swimmer to a world championship to India, he never asked for compensation. He always wanted to send a message to the whole country that big things can be done also in a small town.
First scents and steps
"It was so charming and beautiful on their farm" Andrej describes his childhood and grandparents memories. Thanks to them he worked with animals at a very early age. One could smell grandma's soups and fresh pasta from the kitchen. He was around animals all day without fear but with a respect, he has until today.
If he stayed…
In summer 1968, his life could completely change and he could live in a new country solving other problems than lack of money for sports or abandoned animals support and saving dogs from a glass container. Andrej's father was an avid philatelist and altruist. He was not a Slovak stereotype, he learnt German by himself. He was a typical member of a communistic party who listened to Slobodna Europa radio. One day he saw an announcement in the newspapers in German, Dr. Wurher from the West, from Austria was looking for a philatelist from Czechoslovakia, someone who would exchange stamps by post. He replied straight away. The exchange was based on the trust of both living in different countries and political systems.
In 1968 they were invited to visit Dr. Wurher to Austria. Dr Wurher was a doctor, who loved animals, Andrej was touched by this. Doctor had his own ZOO. He asked Andrej's father to leave him with him or they could all stay in Austria, he knew what is going to happen in August '68 in Czechoslovakia. He warned them about the civil war, despite the fact, family returned back. In 2 weeks' time, on 21st of August 1968 the sound of tanks woke them up.
Couple of days ago I have met Andrej to shoot some pictures for this article, a comeback after 8 years. We had lot of memories about our shootings we made before; they were also awarded by Czech Press Photo. When I shoot photos I talk, it seems like I don't even want to shoot but only talk. With Andrej, talks are very long and shocking for me. And this is something I like about him. Nothing changed after 8 years and at the beginning I had no clue how this talk will end.
Artificial steak
Andrej looks at my arm, and he sees my tattoo: "This cow will be rare in few years", he says," How do you mean it?" I ask. "As far as I know, there is a research going on about artificial meat". "Excuse me? You don't mean it! Artificial meat? "
"I know that food corporations are currently developing new foods to replace the natural ingredients in the diet." What are you talking about?" With the surprise in my eyes I was afraid to get the answer; I am going to lose my dreams. "I say, for example, that food research has developed fake animal proteins from vegetable fats. Yes, at first hearing, it is a complete madness that can only be in someone's head, but already in 2015 it is a fact which is tested and heavily on the Asian market. This product contains a large amount of stabilizers or emulsifiers."
Today there is virtually no homogenous form of a food product which we couldn't prepare in a laboratory. Unfortunately, this is how a curd was produced from a vegetable fat and it is not the last product. If you go to Thailand and you will have an irresistible cheesecake, currently is a hit, remember this article. Vegetable curd is exported in huge quantities. I know a person who was part of the research and he confirmed that there is no distinction in the taste of a normal and vegetable curd.
Honestly, like a man with growers and butchers genes whose ancestors contributed to the birth of the most famous sausages from Békéscsaba, I was surprised to hear of an artificial meat and curd. I knew that this does not mean the end of the animal breeding. I did not worry about a cosmic nutrition experience.
Well, first of all, I thought about how the human body will respond to that mix. There are no other than sanitary tests and observation survey of respondents after eating.
Clinical side effects may occur until a generation later. Currently, immunology records new unnamed autoimmune diseases and number of gastroenterology patients is increasing disproportionately. And as if that wasn't enough, we lead the world statistics on the number of digestive tract cancers.
What is the philosophy built around the idea of a hybrid foods? At first glance it may seem that someone thinks ahead and wants to avoid food shortages and hunger. Philanthropic idea of a big business? The question is bizarre. The reasons are primary economic. For little money invested in resources and technology you can get a product which waste from secondary production can be used. Durability is several times higher than conventional animal products.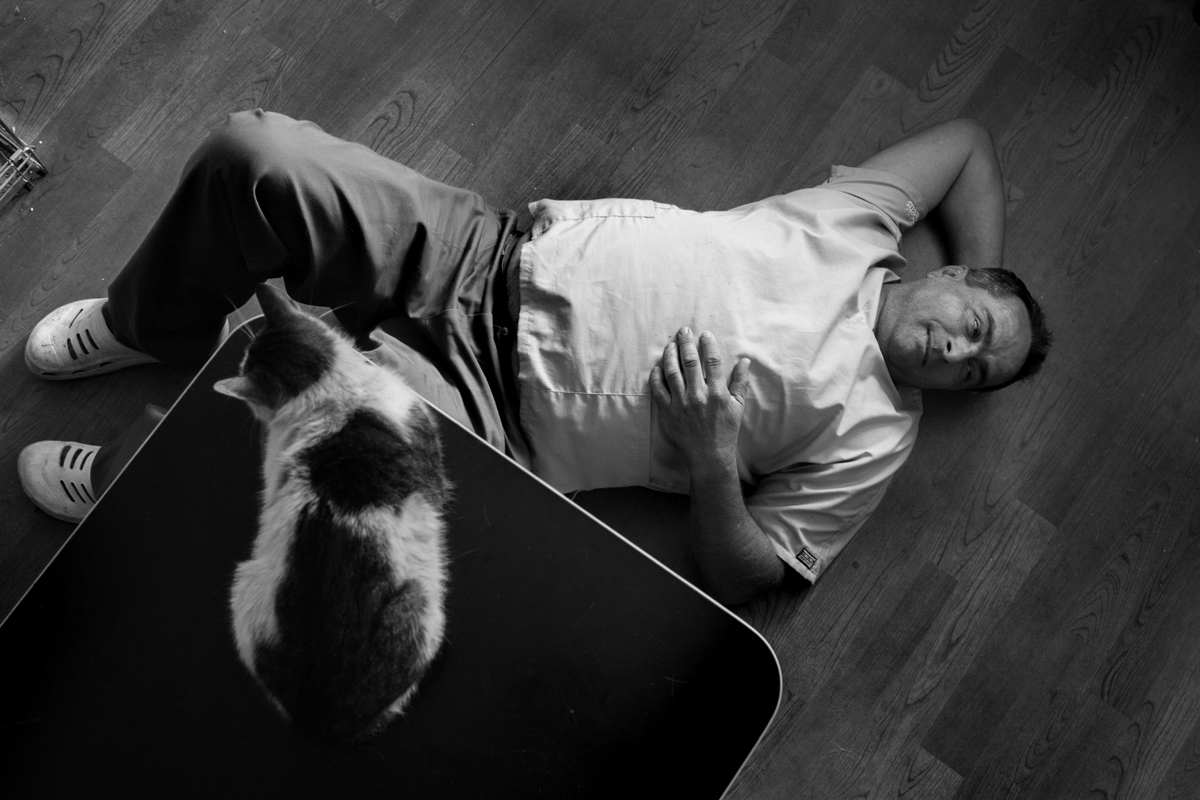 Why should be such food successful on our market?

The so-called traditionalist revolution in diet brought to the west bio organic products where the price could not compete with cheap food. The main consumers are from upper and middle class. This trend came with an overall diet globalization lifestyle. But what about the lower class clients for whom dietary trend does not mean anything, the main determining factor is the price? Just for these clients, the new food, low price guarantees paradoxically the largest number of clients, and thus a high purchasing power. The door is open on the market due to the high gullible people's confidence saying "they are trying to do something for us." This mentality touches not only market issues but as well political issues.
Food problem in our country is much more evident than at our neighbors. A discrimination of EU contributes to unequal support of domestic food and does not provide guidance that would be focused on the global food and upcoming food problem.
---
In the nature there is always equilibrium
---